ON GOING PROJECTS
PEER EDUCATION WORKSHOP A five -day residential training workshop for peer educators organised by Newpage on wed 14th to Sunday 18thAug 2002 at PSWU center- Kumasi. In stimulating greater awareness on HIV, STDs teenage pregnancy and other related issues, Newpage had trained ninety peer educators utilized various participatory approaches to motivate their colleagues for sexual behavioral change pattern. As it is said peers listen to their peers more than adult on sexual issues. The current generation of young people is the biggest ever in human history with almost 1/3 of the worlds population between 10-24 years and 85% living in developing world including Ghana. Today's young people are tomorrow's parents and leaders and play a pivotal role in the future of the world both in terms its environmental and population issues and yet the reproductive and sexual health needs of young people are often ignored and are insured with divesting consequences in terms of increased prostitution, unsafe abortions carried out following unwanted pregnancies and high rate of infections with sexually transmitted disease, notably HIV/AIDS virus. To responds to this situation the Newpage Partners International in collaboration with Ghana AIDS Commission with a project KICK AIDS OUT NOW organised five-day residential training workshop for peer educators to impart knowledge on reproductive health to the youth for them to acquire skills and introduce them to their peers. Participants discussed various topics, among which were communication skills decision making, preventing pregnancy, relationships, negotiation skills, STDs HIV/AIDS, behavioral change and values. The resources person's were Mr. Benjamin Yeboah from YDF, Nana Tom Osei Owusu, Opanin Kwaku Kyei, and Mr. Paul Osei Nsiah and Mr. Emmanuel Shaft Newpage Partners International Executive Director. The objectives of the training were as follows: ·To trained the youth as peer's educators to requisite information to their peers. ·To create awareness on HIV/AIDS menace. ·To change the perceptions of public towards the HIV/AIDS pandemic. The programme trained ninety (90) peer educators.. The workshop was very participatory and participants enjoyed it to the fullness (the peer educators facilitated small sessions) Training methodologies used included brainstorming, group discussions, drawing, role-play questions and answers truth or false games. At the end of the workshop participants were able to; · Explain the benefit of involving and counselling young people in sexual and reproductive health services. · Establish goals and make decisions related to future works, parenthood and understand how they can achieve their goals. The workshop evaluation showed that participants gained a lot of knowledge and equipped them with skills in participatory learning skills (PLA). COLLABORATION WITH THE SENIOR NATIONAL TEAM BLACK STARS Newpage Partners International has join forces with Ghana national Team-Black Stars to spread the message of the devastating effect of HIV/AIDS menace through numerous football enthusiastic funs in the country. The existence of the HIV/AIDS pandemic poses a great challenge to sportsmen and athletes in general since immoral indulgence weakens them. Self-disciple in moral live styles can stem and kick HIV/AIDS out of this country since such immoral desires could be controlled in our mind. All must get on board by enforcing attitudinal change in order to protect the future from the menace. The Executive Director made this when he presented T. shirts and handouts with inscriptions such as " FIGHT HIV NOT AIDS" and "KICK AIDS OUT NOW" to the Senior National Team Black Stars in Kumasi, during their preparation for an international friendly match against their against their counterparts from Benin. As part of HIV/AIDS pandemic sensitization program, a lot of sports funs were made known when the scoreboard was carried messages such as "fight HIV not AIDS and KICK AIDS out now". The players wearied the T. shirt and demonstrated in the field to create awareness and educate the sports funs on HIV/AIDS.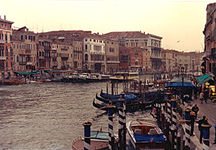 GHANA STREETISM
t is now generally recognized that streetism is rooted in the societies structural economic and socio-cultural characteristic such as extend distribution of poverty, the concentration of wealth, the position of the youth those in school and out of school.
Streetism is a growing phenomenon in Ghana and is an issue of serious concern to policy makers, opinion leaders, child rights activists, civil society and all well meaning Ghanaians. NEWPAGE is one of the few non-governmental organisations in Ghana that has translated its concerns for street children into practical activities to help stem the tide of streetism in the country. In definition of who a child is, the one given by the United Nations Organisation Conventions on the Rights of the Child, describe a child as any person under the age of 18 without exception. The International Labour Organisation (UNC182) and the laws of Ghana also adopt this definition.

For this a street child refers to a person under the age of 18 who work in the street regularly for economic and social gain and he/ she work refers to all paid services (in cash or kind) and begging. To separate children who do not work permanently in the street but stand in for their parents/guardians or friends on some few occasions from those who go there regularly to work.
UNICEF has identified three categories of street children and cases of all the three are found in Kumasi. These are: Children on the street, Children of the street, Abandoned children.
1 Children "on" the Street
These are children who live with their parents/guardians but work in the street for their own benefit or to supplement household income. They return to their homes to sleep at night and have strong family ties. Children "on" the street usually have adequate access to family support and protection. They make up 53% of the street children in Kumasi.

2 Children "of" the street
This group actually lives in the street and they form 47% of Kumasi's street children population. They spend the day working in the street and in the night sleep in makeshift accommodation. Children "of" the Street have two main sleeping places. One group sleep in open and unauthorized places (34.5%) and the other sleep in overcrowded hired rooms (12.5%). Children "of" the street maintain loose relationship with their families. They are often migrants, destitute, homeless, delinquents or children who face persecution at home. They are often violent, dirty and undisciplined. The high presence of Children "of" the streets in Kumasi makes the city sit on a powder keg due to these children's predisposition to crime. Kumasi has a peculiar problem with streetism because of the high proportion of Children "of" the Street among the street children population (compare with Page 1 of Cecile Kusters "Listening To Street Children in Tamale", where children "of" the street and abandoned children were only 25%).

3 Abandoned Children
The study identified abandoned children among the street children though they form only 1% of their population. They are few in the streets of Kumasi because abandoned children are sent to the police and ultimately to the Kumasi Children's Home (KCH) as soon as they are found. KCH records show that 9 abandoned children were brought to the home between June and October 2001. They ranged in age from a day-old to five years.

Cases of abandoned children and children "of" the street bring with it the problems of homelessness and destitution - even if temporary. They have adverse demographic, cultural and socio-economic implications for the country due to the tendency for these children to become deviants in future.




AGE
The majority of street children (81 %) are between the ages of 13 and 18 with 13–15 being the age group with the highest number of street children (41%). This does not show much change from the outcome of Dr. Korboe's study in 1996 that established the average age of street children in Kumasi to be 15.4 years. But while in 1996 only 1.4% of the sample population (74) was under 13 years of age the present study recorded 18% of the street children below that age. This indicates that younger children are getting into the streets of Kumasi to work.